The Division of Student Affairs has been organized into five portfolios: Athletics, Engagement, Dean of Students, Health and Wellness, and Student Services. While departments are organized in this way, the Vice President for Student Affairs ensures that there are formal and informal opportunities to develop web-like connections throughout the organization. This structure allows for efficiencies and advocacy, supports collaboration and communication, and reflects the interconnection of Student Affairs work.

Sean Stallings
Interim Vice President for Student Affairs
---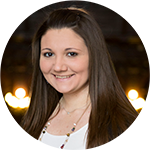 Alexa Horvath
Assistant to the Vice President for Student Affairs
---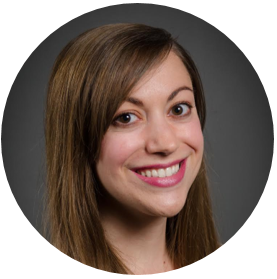 Susie Orecchio, M.A., N.C.C.
Director of Administration & Operations, Student Affairs/Coordinator of Parent & Family Programs
---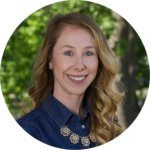 Dean of Students
Jordan Draper, Ed.D.
Dean of Students/Title IX Coordinator
The Dean of Students Unit oversees three critical Offices for student success at TCNJ; the CARE Office, the Office of Student Conduct and the Title IX Office. The CARE Team is there to provide help and support to student's experiencing a variety of personal challenges to being a successful student at TCNJ. Whether your concerns are academic, financial, interpersonal, physical or mental health related – we are here to help. The Office of Student Conduct helps students who have violated College policy navigate how to be successful members of the TCNJ community.
The Title IX Office works to ensure that everyone's educational experience is free from sex discrimination. Within this particular office, the Title IX Coordinator is responsible for managing and investigating any cases of sexual assault, dating/domestic violence, sexual harassment or stalking that impact any TCNJ community member (students, faculty, or staff). In addition, the Office works to train and educate the community on prevention methods, the rights of those impacted, and ensuring resources and accommodations if requested. An important goal of the Office is to ensure that all processes and procedures are fair and equitable for any party involved.
---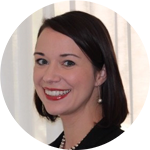 Engagement
Elizabeth Bapasola, Ed.D.
Assistant Vice President for Student Affairs
Comprising of the Office of Student Involvement, the Office of Leadership, the Office of Student Diversity and Inclusion, the Office of Student Transitions, and the Career Center, we aim to embody the mission and implement the strategic priorities of The College of New Jersey and its Division of Student Affairs. We educate, inspire, equip, and empower our students in order to advance their holistic development and success during college and after graduation. We strive to promote a campus environment where all students have a personal sense of belonging and are active, engaged members who contribute to The College of New Jersey and the greater community.
Key Goals:
In partnership with faculty, administrators, students, and other offices, we develop, improve upon, innovate, and implement intentional programs and services that create multiple pathways for students to engage in high quality seamless learning experiences at TCNJ.
We support students' holistic wellbeing and success by orienting students to college life, promoting a welcoming and inclusive campus environment, providing resources, and celebrating milestones and achievements.
Assess students' leadership and career development competencies to ensure student success and continuous improvement of programs and services.
---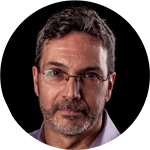 Health and Wellness
Mark Forest, Ph.D.
Assistant Vice President for Student Affairs, Health & Wellness
Read Mark's bio
We believe health and wellness to be pre-requisite to the pursuit of knowledge. Our mission is to promote and nurture a community of care supportive of healthy life long behaviors that cultivate personal success and relationships. We provide TCNJ students with opportunities for skill development in all areas of wellness: intellectual, spiritual, occupational, emotional, physical, social, and environmental through excellent and accessible education, services, and programs.
---
Student Services
Kelly Hennessy, Ed.D.
Interim Assistant Vice President for Student Affairs, Student Services
Comprising of the Bookstore, Brower Student Center, Dining, Housing, and Residential Education, Student Services focuses on providing:
friendly, welcoming, inclusive student-focused environments,
with educational and helpful services and resources, and
rich diverse programs.
We accomplish this by providing a wide variety of services aimed at developing the personal, social and academic life of each student and creates opportunities for students to become an integral part of a diverse community and grow through their common experiences. This unit is also responsible for management of several of the campus' revenue enterprises comprised of student housing, food service, student center, and bookstore. These business enterprises are leveraged to expand student's education (i.e. leadership development, student conduct, learning communities, joint initiatives with campus partners) and support the overarching mission of the Division and the College. Additionally, Student Services also creates high-quality environments and services that are welcoming to the greater TCNJ community; including Alumni, faculty, staff and campus visitors.
---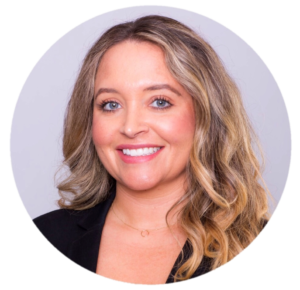 The Department of Athletics at The College of New Jersey strives to achieve national excellence by consistently ranking amongst the top institutions in the Director's Cup poll. As educators we value diversity and seek to foster an inclusive environment to further enrich the academic, athletics and leadership experiences of our student-athletes. The Department encourages lifelong learning for all members of our community and views it as a vital component of our ethos. By accomplishing these objectives we believe our athletics program better prepares our student-athletes, coaches and administrators for leadership in a global society.